Okay, it's almost spring which means summer is coming, and you wouldn't mind dropping a few pounds — fast. Try this simple, intense, 6-week 10-point sprint.
1. Make up your mind. Six weeks isn't forever, but it's not a walk on the beach either.  Be serious or skip it.
2. Write everything down EVERY DAY, both food and exercise, for the next six weeks. See where you started on exercise in particular, so you can compare. I hate this stuff, but it's important.
3. Set a six-week weight-loss goal (8-12 pounds, say). Write down a manageable number. Beat the number.
4. Drop booze completely if you can. Otherwise go to a strict one-drink- a-day regimen.  Don't drink your calories. Drinks (including fruit juice) don't make you feel full, even though they're loaded with calories.
5. Drop butter (consider substitute) and other solid fats (cheese). Drop all trans fats. Cut back on all other fats as much as you can. Not forever… good fat (e.g., olive oil) is not evil, just caloric. This is for the sprint.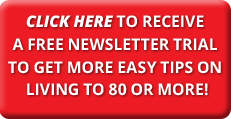 6. Drop the bad carbs: This is key. No white bread, pasta, white rice or sugar. And no refined flour in any guise. No blueberry muffins, bagels, pancakes, chips, crackers and so on. This one, if you can manage it, could be forever. Well, not pasta; that would be silly. Oh, and not the French bread.  Got to have that.
7. Go crazy on vegetables and fruit. Hey, it's a sprint; you can do anything for six weeks. Even eat kale.  (Okay, that's a lie. For me, anyhow. Hate kale.) Start that "new relationship with vegetables." And make it intense, like so many new relationships.
8. Eat smaller portions, especially of red meat.  Red meat only once or twice a week. No extruded meat at all (hot dogs, lunch meats, etc).  Eat fish twice a week, as much as you like. Go a little easy on whole grains, like my beloved farro; they're great for you but heavy on calories.
9. Exercise is the key. Crank up the workouts… add a little time and a little intensity every week.  But make the increases slow and steady; six weeks is a long time. Build for four weeks, hold for one, taper off for the last one.  Exercising is an act of will… it will hold you together while you try to eat better. You may falter on food… there's no need to falter at all on exercise, THE FLYWHEEL OF THE GOOD LIFE.
10. Do a two-hour-plus aerobic piece, once every two weeks… every week if you can. The pounds roll off.
That'll do it.