My Friends, I take the liberty of alerting you to a couple of Younger Next Year related opportunities which my publisher tells me are incredible. I agree.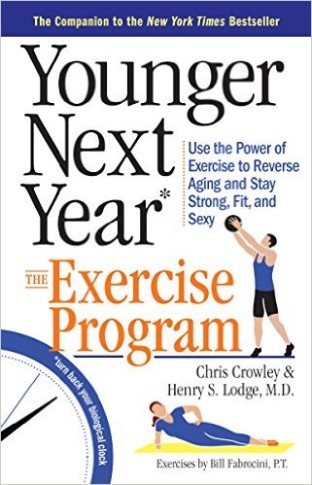 First, AMAZON is offering the Kindle edition of our terrific new book (and it really is terrific), Younger Next Year, THE EXERCISE PROGRAM for a whopping $2.99. That's wild! I think they must assume that a lot of buyers will wind up buying the hard copy, too; I bet that's right. But, whatever, grab this one… see what you think.
AMAZON is also offering a daily deal for the Kindle edition of Younger Next Year on January first.
The Kobo e-reader is offering daily deals on Younger for $2.99 on December 31 and on Thinner This Year for $2.99 on January First. They are also offering a Boxing Day special on Younger Next Year for Women at $2.99 from December 21 through January 4.
Word-of-mouth on the new book is already strong and, unless we're nuts, it is going to get a lot stronger. Hate to be the one to say it but it really is The Ultimate Exercise Book… cutting edge, comprehensive and funny. And "sticky" in the sense that it actually works: You'll read the little guy and then, damned if you don't start doing the workouts. And, you know…saving your life.
Happy New Year, Chris Crowley