Up early in NYC, go to virtuous spin class in the rain…Hilly drives to Berkshires house, I sleep Open lovely blues and it's THIS!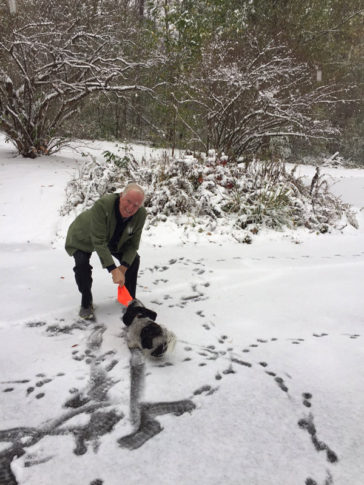 The dead of winter.
Okay it lends urgency to current version of KEDGE: getting ready for early ski trip But not this early.
Only Olive, amazing Havanese Mountain Dog rejoices. In my hat.